Typical Barcelona Architecture
When we think about the type of architecture of a typical home in Barcelona, we have a clear idea about what we are talking about: High ceilings, exposed beams and, the most important thing, hydraulic tile floors. This combination is one of the most sought-after when choosing a home in the city because, if they are in a good condition or they are refurbished, they are true gems.
These typical homes in Barcelona usually also have as a distinctive trait the great dimensions of their bedrooms, which are not that big anymore if we take a look at newer developments. All these features, particularly those properties with high ceilings and hydraulic tile floors, are the most desired when buying and renting, as they have a sophisticated touch that foreign investors love – they love it almost as much as national investors do.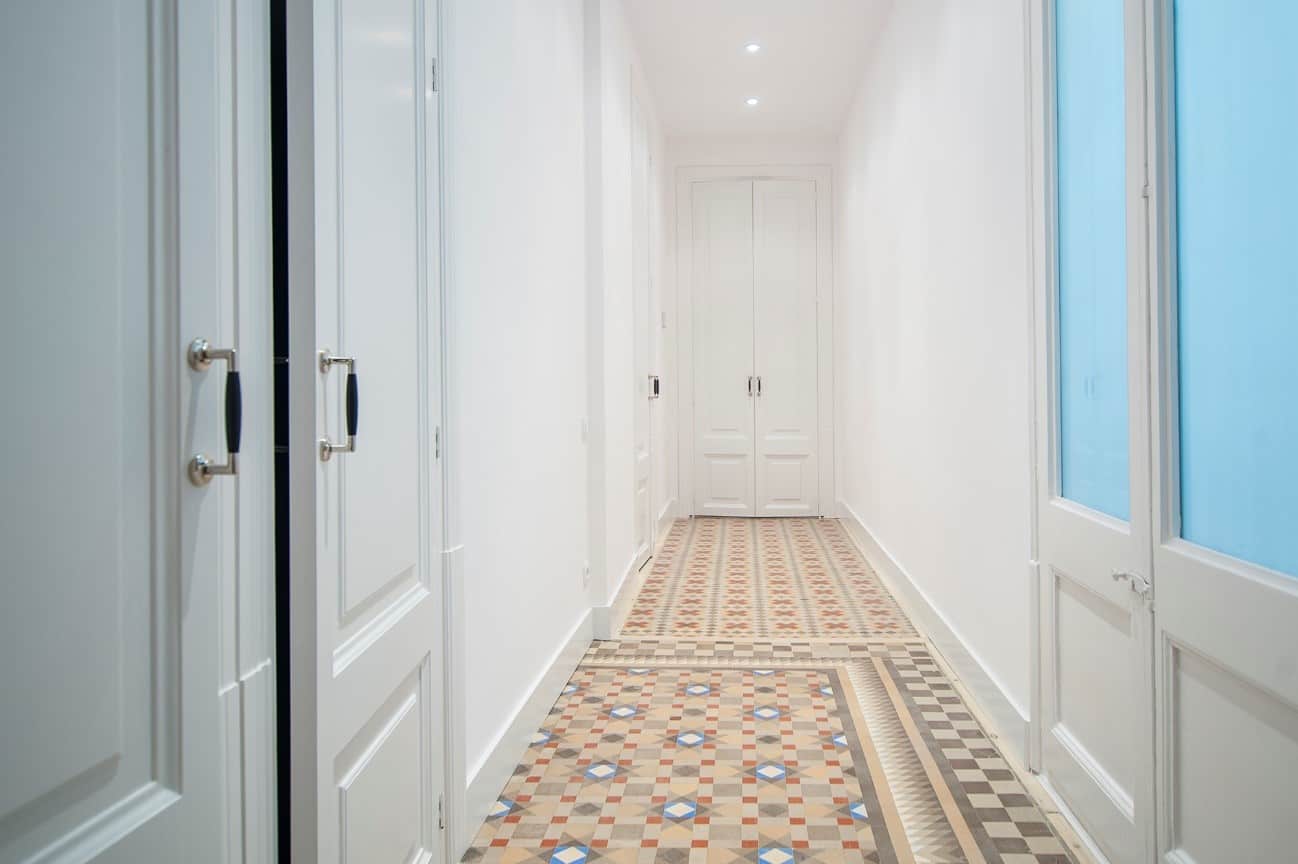 On what we call 'typical Barcelona architecture', we need to emphasize as well one of the most important architectural movements in the city: 'Modernismo' (Catalan Art Nouveau), with famous names such as Antoni Gaudí, Lluís Domènech i Montaner or Josep Puig i Cadafalch, within its ranks. This is the reason why nowadays we can see many beautiful façades decorated with 'modernista' elements – as well as elements from other periods –, being most of them protected – they cannot be modified or altered at all.
In Atipika Barcelona we have several properties with protected façades in our product portfolio, as well as properties with the 'typical Barcelona architecture'. Take a look at some of them:
'Modernista' style flat close to 'Plaça Francesc Macià' for rent
Flat with lots of charm right next to La Rambla for sale
Bright flat close to 'Avinguda Diagonal' for sale
Cosy flat in the centre of Barcelona for sale
Spacious apartment to refurbish in a 'noucentista' building in the heart of Barcelona's old town